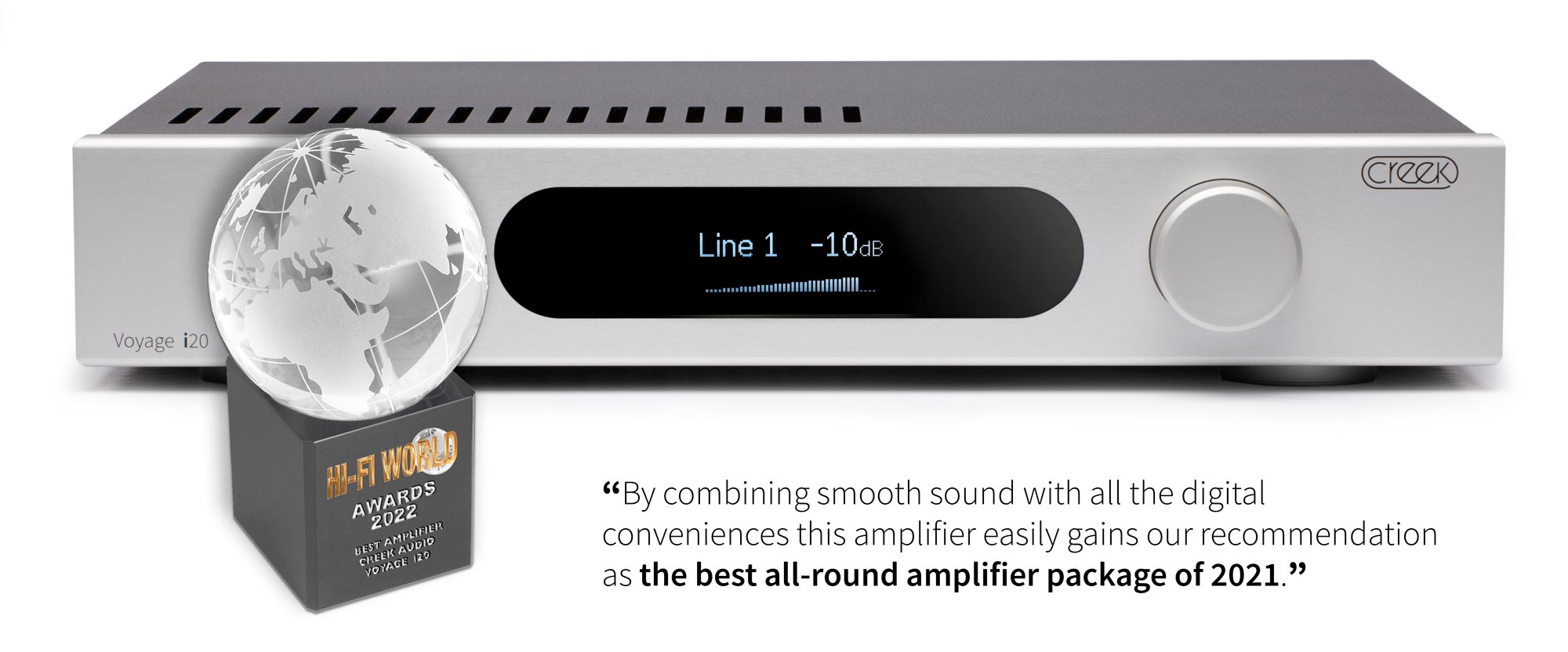 10 Dec

Voyage i20 – Best Amplifier of 2021

The splendid people at Hi-Fi World have bestowed the Creek Audio Voyage i20 integrated amplifier with a highly coveted prize. Noel Keywood's review leaves no superlative unused when it comes to expressing his pleasure in listening to, as Hi-Fi World report: the best all-round amplifier available in 2021.

To read the full review, please click here.

To read the 2021 awards edition page, please click here.